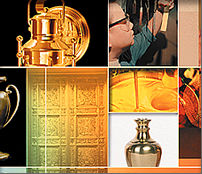 G.J. Nikolas & Co., Inc.
2800 Washington Blvd.
Bellwood, Illinois 60104

Phone: 708-544-0320
Fax: 708-544-9722

E-mail: info@finish1.com
G.J. Nikolas & Co., Inc. is committed to staying in the forefront of the coating industry. As the industry evolves, we will change to meet new challenges and opportunities. Some of these are presented here in our What's New page. Come back and visit often!

Newsletters

Trade Shows
Let us present our latest product innovations to you at any of our future trade shows.

Press Releases
As a leading coating manufacturer, G.J. Nikolas & Co., Inc. plays an active role in our industry. Be sure to read our press releases for the latest news affecting coatings and the way we do business in a rapidly changing world.

Literature Request Form
Would you like to receive more information about our products and services? Please complete the request form on this page to receive pertinent product literature.